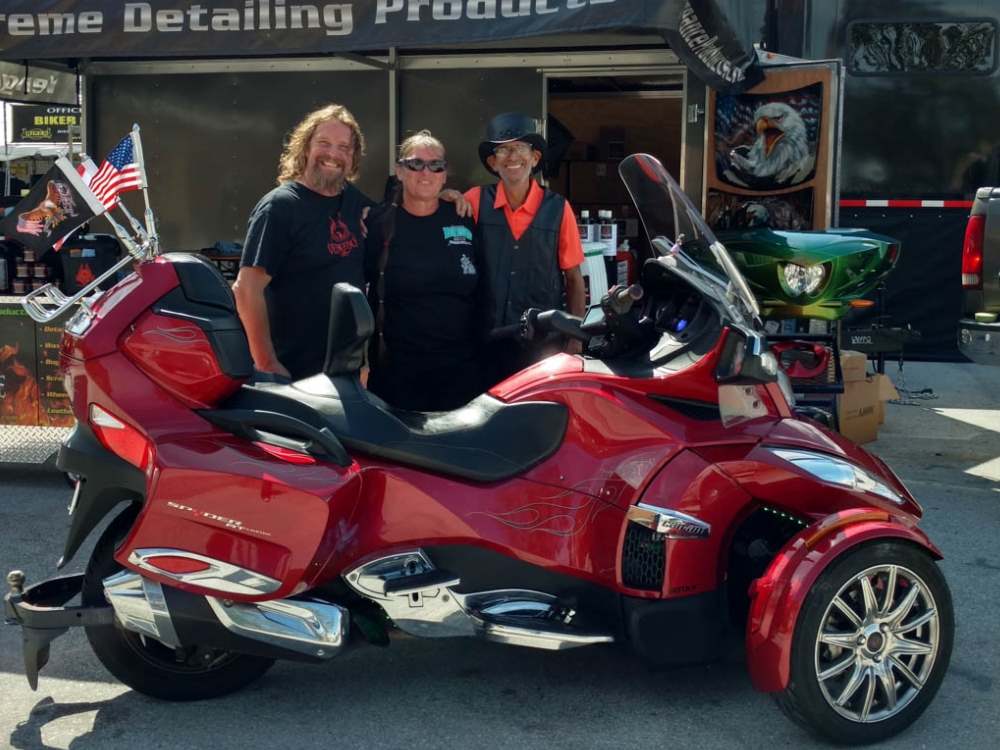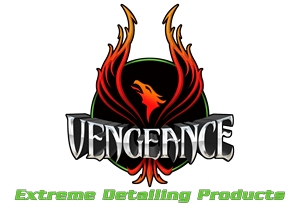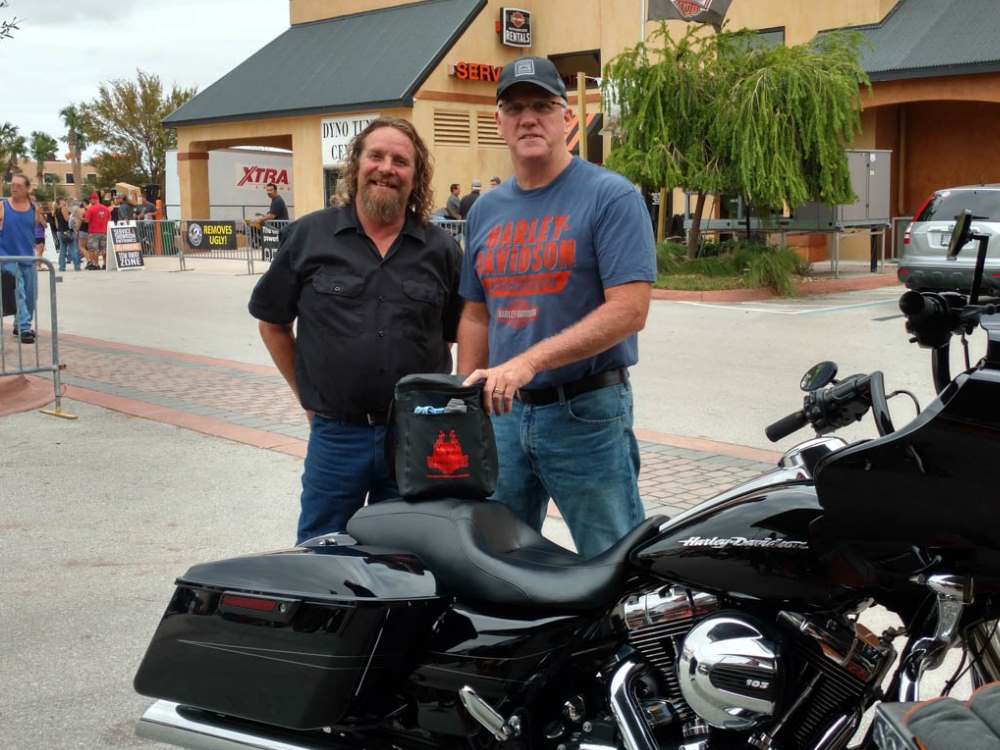 Thoughts from some of our Great Customers
A Great Shine That's Easy!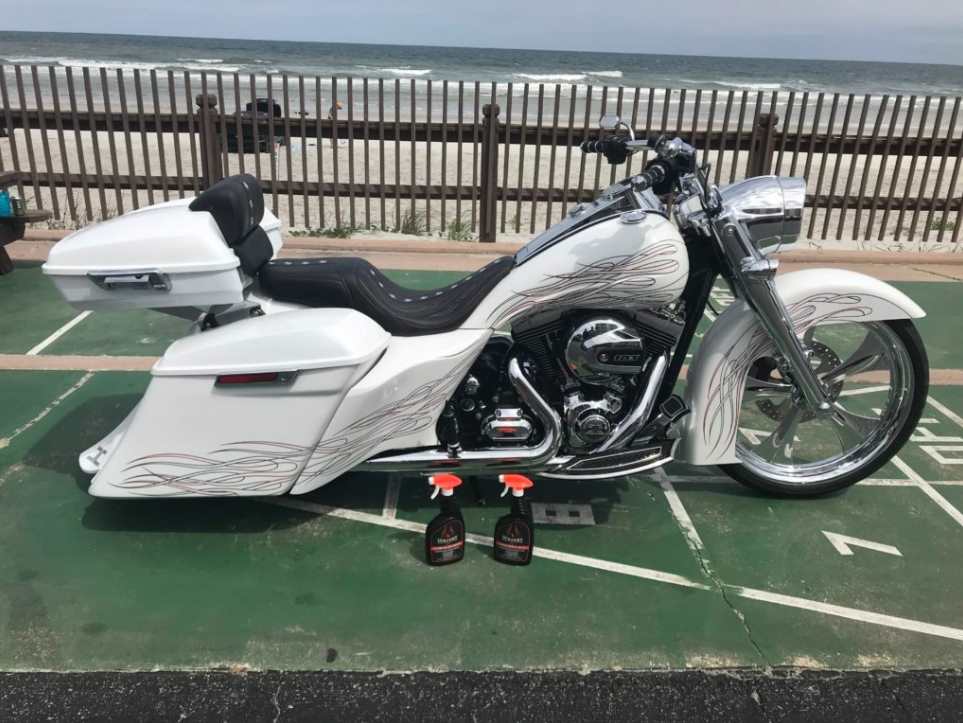 For a great shine that's easy on and easy off go with Vengeance products. Great products and great people, Amy and Kevin are awesome to work with and know their stuff!!!
Troy Coomer
Coomer Customz
Extraordinary!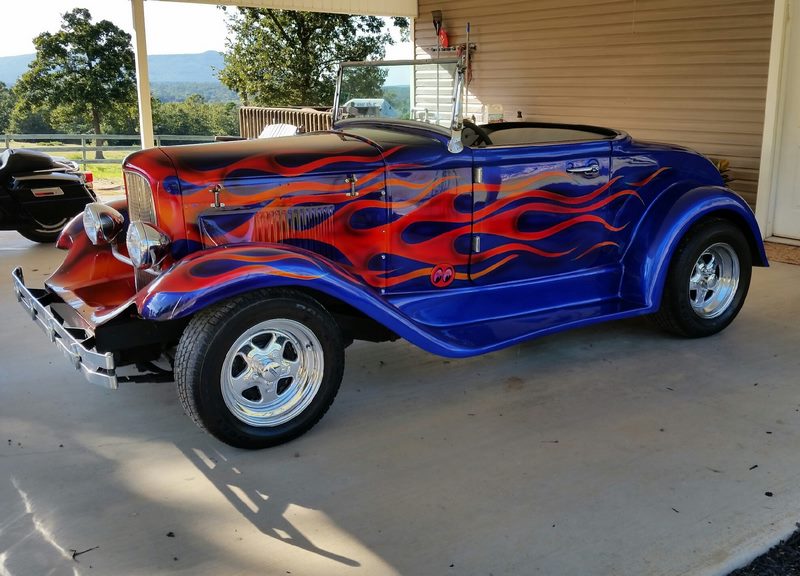 "I've been buffing cars since I could walk and never found a more forgiving and extraordinary product than the Infinity 1 Buffing Compound. It's a great product for the beginner, with how wet it stays while you work the finish, and an incredible shine for the experienced detailer".
David Jeffrey Mansfield, AR
Hooked!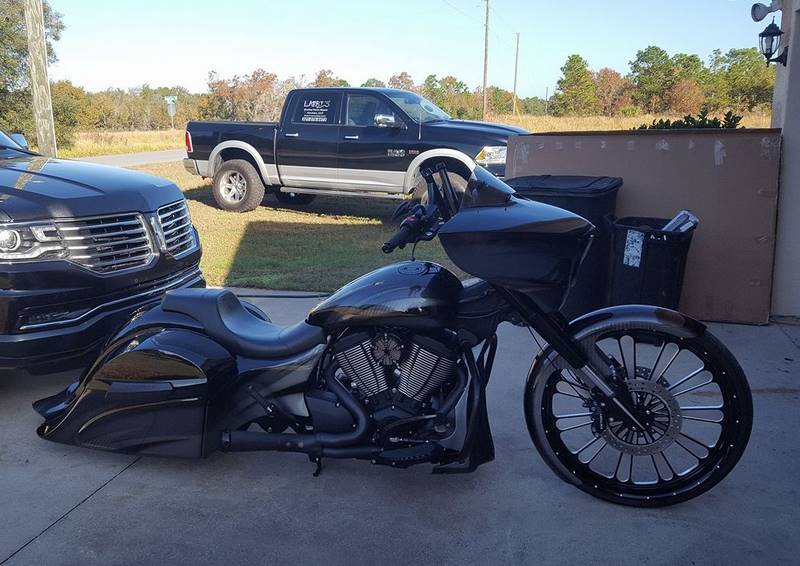 I have a custom built, Victory Cross Country, it was built by Azzkikr in Phoenix, AZ. I love my bike, but would constantly get small scratches in the clear coat. I tried the Nano Spray Wax & Extreme Detailer, WOW! This stuff is amazing, I'm hooked for sure! It's giving me great protection & makes my paint like glass.  
Larry Mitchell Ocala, FL
Heads above anything I've used before!
"Vengeance Detailing Products are truly the best in the business. Getting down with some Infinity 1 Buffing Compound on this T-bird; I've buffed black, blue, white, silver – even pink, plus many more and this compound is heads above anything I've used before."
Caleb Luce Luce Customs Albuquerque, NM
It worked Great!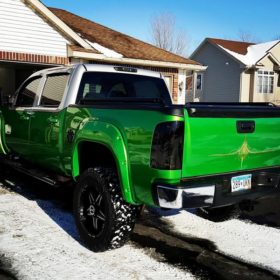 "Decided to clean the truck before I fly out to Cali today. Used the new Vengeance Extreme Detailer and their Spray Wax. It's only 28 degrees outside, and it still worked great!"
Reed DeCorsey Forest Lake, MN
Covington's Customs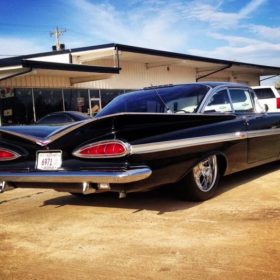 "At Covington's Customs we build some of the most beautiful bikes in the world, but we also have a committed love of everything on four wheels as well! Like our Facebook page to see all the builds we've got going on at our shop."
Jerry Covington Covington's Customs Woodward, OK
Off The Charts!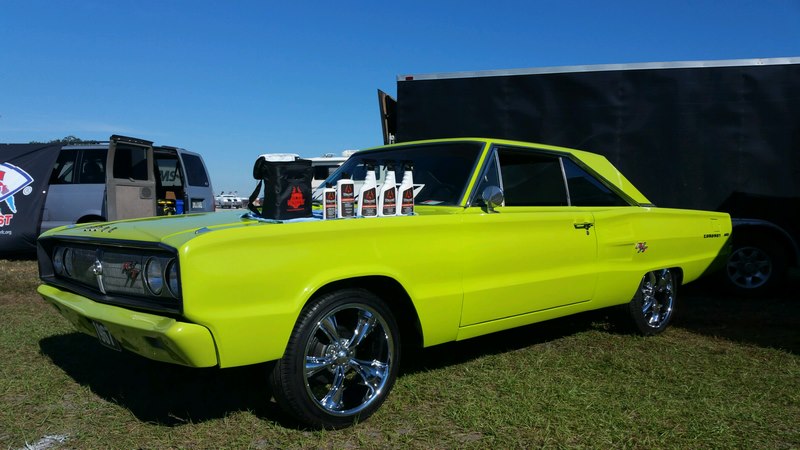 "We are the Directors of, Bikers Assistance Group, Inc., it is a non-profit organization dedicated to providing, on a case by case basis, emergency funds for injured motorcycle riders. We raise funds for our charity by raffling cars and motorcycles throughout the year; we absolutely love taking care of our raffle vehicles with Vengeance Products. We travel throughout the United States attending shows, rallies and events and no matter where we go – or what weather conditions we encounter, we can rely on the product's performance. The shine, gloss and slick feel of the Extreme Detailer is off the charts and makes even an older finish shine like new."
Rodney Vershum Bikers Assistance Group, Inc. Ormond Beach, FL
It's all we use!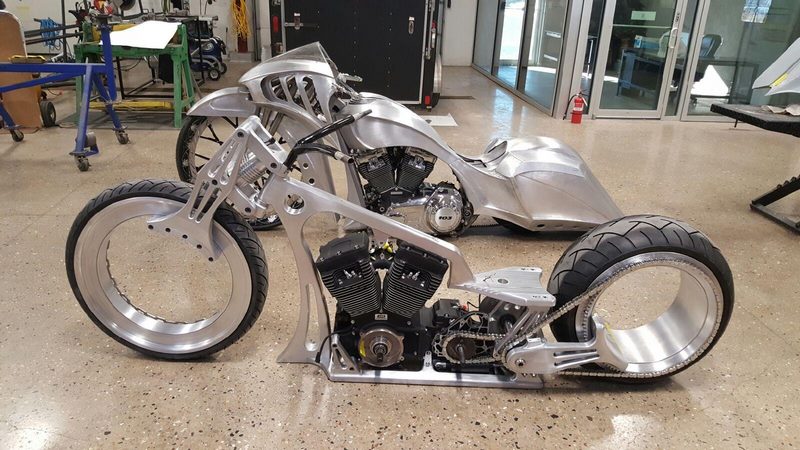 "We've completely converted the shop over to Vengeance Products, it's all we use or recommend – Amy really nailed it with this product line, it's badass."
Tim McNamer Ballistic Cycles Blue Mounds, WI
Outstanding Results!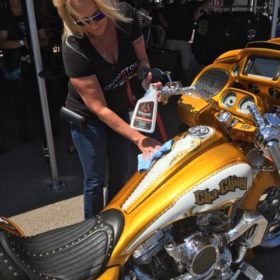 "We were instantly sold on the professional quality of the Vengeance line. We not only use the products, we are a dealer as well! We are always confident when we recommend the Vengeance line to our customers because we know they will get an outstanding result every time."
Kathleen Covington Covington's Customs Woodward, OK
The Best System We've Ever Used!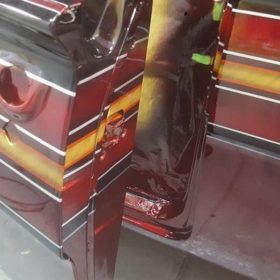 "These parts have all been wet sanded and then buffed with Vengeance Infinity 3 Heavy Duty Compound. Then they were buffed with Vengeance Infinity 1 Buffing Compound and polished with the Vengeance Liquid Shine. This is the best system we've ever used."
Todd "Gilby" Gilbertson Gilby's Street Department River Falls, WI
VENGEANCE Cut our shop time by 34% and increased customer AND Technician Satisfaction!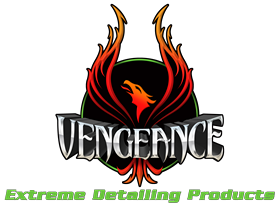 In the past 5 years, we have had a lot of vendors approach us, Some were even willing to give product away to try their potions of what seemed like snake oil or skunk piss! We tried Minnesota made VENGENACE Products and after one car, and a motorcycle, switched immediately. No streaking in any climate, and our customers LOVE the results! But when you can also cut shop time due to a products performance, you make technicians very very happy; and that's a win-win in our book! Boats, airplanes, campers and more….we use only VENGENACE in our shop!
Keith Hasell
Extreme detailer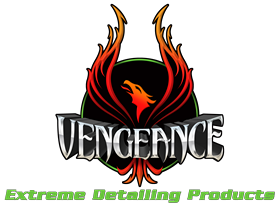 I've used the same products for all my vehicles for years. I bought a Vengeance detail kit from the world of wheels car show brought it home and tried it on my black car. Works 100% better absolutely no streaks or residue.
Michael Morisset
Great Products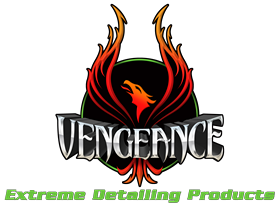 I just used the scuff and scratch remover in probably the most difficult place ever. I have a 43 foot class A diesel RV with three swirling colors, charcoal grey, dark red and gold. A few months ago I swiped several hard tree branches 10 to 11 and 1/2 feet above the ground crossing the three different colors approximately 20 feet long. I purchased the package of Vengeance Products at Daytona Bike Week where I had previously purchased Wizard products, which I liked. The Vengeance Products are far superior. I used the scuff and scratch remover with my 18 volt cordless Makita drill and Vengeance's buffing pad, standing on a 8-foot ladder, not an easy position. My first mistake was putting too much of the very watery white liquid on the dry pad and throwing splatter everywhere. I learned to blot and drag the pad along the scratches before activating the drill….much less mess. What amazed me is how fast it removed the deep scuffs across the different colors without leaving any swirl marks. Most scuff and scratch removers are pasty or a very thick liquid. Vengeance is very watery and works much better.
I am almost seventy years old and my father made me start working at his garage (now called an automobile dealership) at 10 years old in the late fifties. The guy in the wash rack taught me basic washing and detailing. Through the decades, as a hobby, I learned the different intricacies of lacquer, enamel and clear coat and the corresponding commercial detailing products used with them. These are the best detailing products I have ever used.
Patrick O'Mara
Incredible, long lasting shine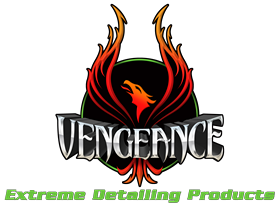 I've been detailing car, trucks, boats, bikes and hot rods for the last 12yrs. I have never had such a great easy to use product. My customers love it!! And the cars I show and drive get alot more attention and compliments. The shine and durability is great!! I tell all my customers to get this for their toys. The nano spray and liquid shine are the best!!
Garth Restad