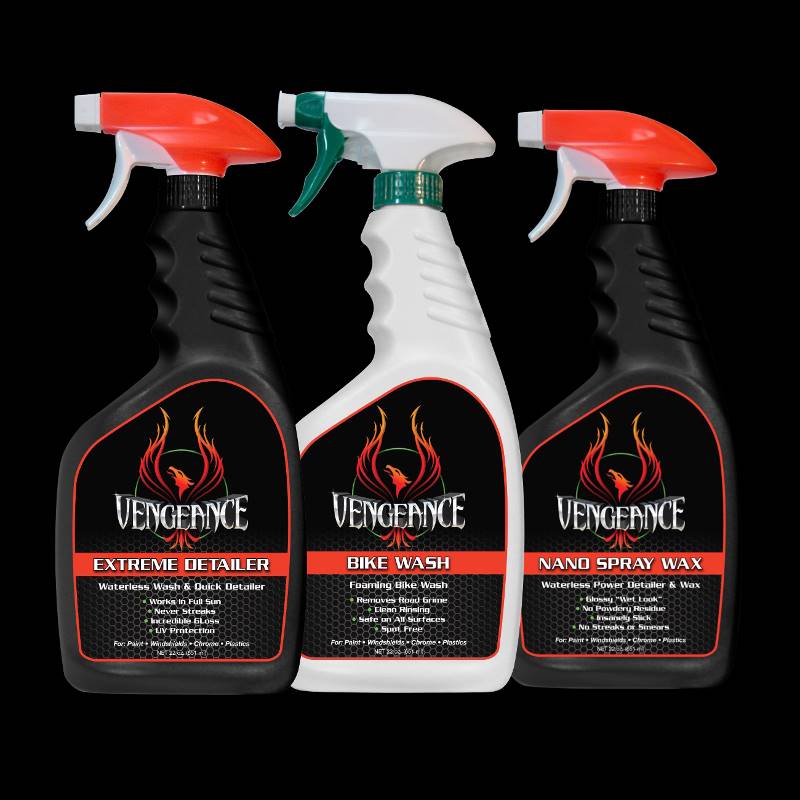 Complete Custom Private Label Products Available
We not only manufacture our Vengeance Product line, we also offer complete Private Label Manufacturing.
When it comes to private label product offerings; we have you covered. Wolf Industries Inc specializes in manufacturing products under your label, our four amazing chemists can create custom, ground up, formulations for virtually any product, including Automotive, Motorcycle and Marine Industries, the possibilities are endless. Our 40 years of experience have allowed us to develop a niche in this market. Wolf offers small minimums to meet your needs, especially important when you are stocking new products or just starting out. We have the capacity to fill your volume orders as well – it's our specialty. Already have a formula? No problem, we are happy to work with your formula, we also offer fulfillment and dropship services.